Check in over the next 5 days as I address some common concerns that small businesses have about participation and engagement in social media.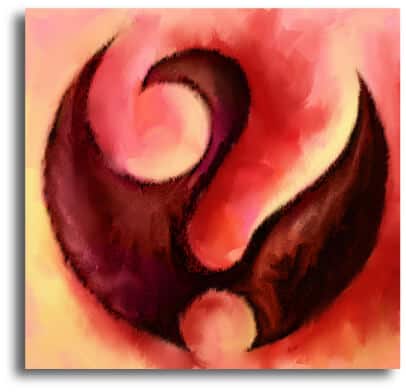 "Can I get by without social media?"
"Is it really as easy as I've been led to believe?"
"Can it save my business?"
"Is it too late for my business to get involved?"
"Can't someone else just do this for me?"
I'll be addressing these concerns all this week.
2010 will be an exciting year for social media. It will be a year that social media will be adopted by more small businesses than ever before. Metrics and measurement will become more widely accepted and understood, and many who have previously been on the fence are set to buckle down and implement real strategies and tactics this year. The increase in published results and case studies alone will surely help to push the evolution and acceptance of all things social into a new era.  New opportunities will continue to emerge for advertisers and companies who utilize these channels to market themselves. Where does your business stand today?
"Can I get by without social media?"
If you really just need to hear this from someone, let me go ahead and say that yes, your business can survive without social media. You've come this far without being involved. Who's to say you need to change the way you do things now?  If you fully understand what social media can and cannot do for you, and you've made an informed decision not to be involved, I'm not here to try and convince you otherwise. However, if stubbornness and/or ignorance are fueling your resolve to not play along, we need to talk.
As a rule, I almost always encourage some level of social media participation when talking with business owners and marketing professionals. The exposure, networking, and branding alone that can come from even the smallest campaign are well worth the effort in my personal opinion. There are those who feel otherwise. The reasons are as diverse as the people themselves; some are indeed wise in this choice, while others may be making a huge mistake. Some are actually participating and don't even realize it.
I should note here that I do meet with businesses that absolutely do NOT (yet) need to be involved, although not because of some specific type of business or location. No, these are simply not quite ready to invite the world in for one reason or another. It may be that they have some more work to do on their foundation or specific platform. Some are simply not prepared to commit the necessary resources to try and help themselves by utilizing social media channels. In some instances, social media may not be a good fit for your business at all.
You're here, so perhaps you've set stubbornness aside, and it would stand to reason that you also want to know more about social media at this point. I'm glad that you're here!  I think that if you truly feel like you can survive and grow without "social media" altogether, you should investigate the possibilities extensively and often in order to either firm up or cast off that resolve, evolution is happening quickly and with fervor in this space.
If you take a closer look laterally and at your competitors, you should be able to imagine yourself as a participant well enough. Looking at case studies, as well as both the success stories and failures of those willing to share them can also reveal much. Let's take a closer look within the "big three" today.
Twitter:
You don't need to have a Twitter Account to see what's being said, or to see who's saying it. Twitter also provides several case studies for all to see. Simply go to http://twitter.com/ and type in a word. If you're a plumber, check "plumbing". You can type in a brand or company name as well. See what you come up with. Click on a few of the blue usernames, check out their profiles and where they link to. You can also visit http://search.twitter.com/ and click on "Advanced Search" under the search box to refine your search. Check for "plumber" near "Atlanta" for example.  You should be able to see how some of your competitors are using Twitter. It shouldn't be such a reach for you to envision how and where you might be able to fit your business into Twitter.
Facebook:
It's a little more difficult to search around within Facebook without having an account, but Facebook fan pages are now viewable to the public. Go to Google, and simply put "Facebook Fan" behind a word like plumbing.  "Plumbing Facebook Fan" reveals this, which leads you to some very interesting pages. Search around a bit like this, and you will have a better understanding about how businesses are using Facebook fan pages to connect with and engage both their existing and potential clients. Again, look for YOUR competitors and/or envision YOUR business with a Facebook fan page.
YouTube:
YouTube may be one of the most under-utilized social media sites. Everybody knows it's there, and everybody either uses it to view or find videos for one purpose or another. But are you aware that you can create your own channel for your business on YouTube? Through your channel you can connect with and interact with "subscribers" and "friends". Your channel can be branded, and it's an excellent way to set yourself up as an active authority within your chosen field or occupation. Let's stick with "plumbing" and investigate. Go to http://www.youtube.com/ and then type "plumbing" into the search box up top. Click on the 1st video, and when it opens, click on the username to the right of the video. This should take you to their channel. You'll see their logo, business information, other videos, a link to their website, comments from subscribers, etc. You see how this could be useful?
You don't have to actually create video either. You can build a channel for your business if all you intend to do is "favorite" videos created by others. These will show up on your channel, right along with all of your own branding and business info.
Search around for the footprints of those in your specific industry and occupation. Searching within any platform or site is a good idea to discover if it might be a good fit for your business. Chances are that others are already there, and you can discern from their activity if it also might be a good fit for your business. If you find a place that's not well traveled from those within your industry, you'll have to decide if you have something to gain from being the first. If you are a plumber, I expect to see you everywhere tomorrow.
So what do you think? Can your business get by without social media? If you're not participating and engaged in social media, are you willing to explain why? I'd really like to hear about it in the comments. If you have a story about what it was that convinced you to get involved, I'd love to hear about that too.