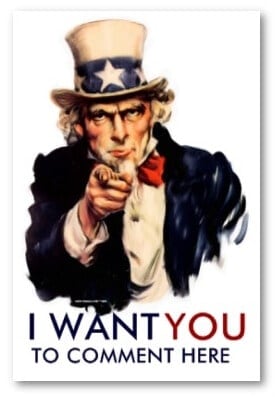 You're already here, and at this point I'm going to assume that either A) you are a friend. Or B) you are a person who is interested in using social media channels to grow your business. Either way, you are important to me, and you are vital to this blog. Who better to ask a question that relates to this place?
I'd very much like to take a look at this blog through your eyes, and I need your comments for this. If this place looks busted, tell me so for goodness' sake! I love hearing "great job, looking good!" as much as the next guy; it just doesn't go far in helping me to improve. If you do like it here, please tell me why.
If you are a person seeking advice and input about leveraging social media for your business, let me know what you need to hear about…I'll do my best to address your request. Typically, I go out and talk to people in business about social media. These are two-way conversations that help me to better understand what people are experiencing. Some of the questions and concerns I meet with are written about here. I'd like for the blog to function in much the same way.
So that's it. The invitation is open. I hope you'll take a few minutes to respond to my request, your input is appreciated.