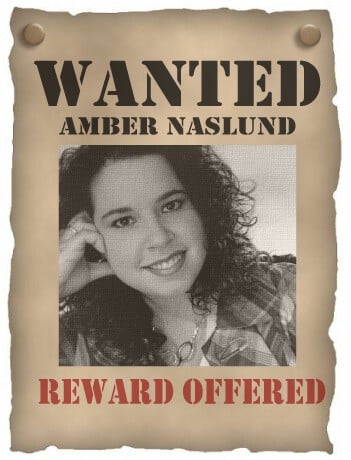 That's right; I want you to keep an eye out for someone. Her name is indeed Amber, and there's a reward involved, so pay attention! If you're like me, you keep a keen eye out for anything useful. If you are also interested in social media (I hope that's why you're here!), then you are probably following more than just a few folks. So many are doing great work and putting out excellent content, it's truly a chore just to keep up! I wanted to highlight one in particular today.
An excellent blog post is supported by research, doing the actual homework that it takes to dig up, and then provide supporting resources and information. As I come to the year's end with everyone else, I am reflecting quite a bit about life, this blog, and everything. I find that the articles written by Amber Naslund were some of those that I linked to the most as a supporting resource for something that I wanted to say. More than this, these articles have inspired, challenged, and even changed the way that I perceive what's happening as it relates to businesses, brands, and social media. I wanted to give out due credit here today. Keep up the awesome work Amber!
If you've somehow missed connecting with Amber, don't let this be the case in 2010. Your reward will be in the valuable take-away information that Amber painstakingly crafts for consumption. I could write a thousand more words here, but I'd rather you click on the banner below and see for yourself. I truly believe that by paying close attention to Amber you will be better prepared and informed as you work towards your goals using social media.
If you'll stake out this place, you're sure to collect the reward:
As 2010 fast approaches, I hope that you are taking some time to reflect as well. I hope that you find a few jewels in your closet that you can use to help make 2010 your best year ever! Share em' if you have em'!