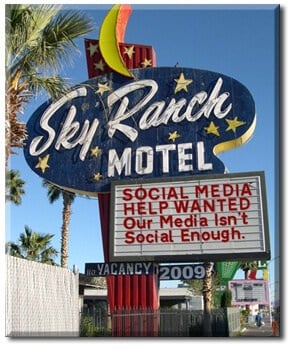 Are you a business owner or company decision maker who desires to find the perfect person and talents to help you to leverage social media for your business? I wanted to point your attention to some excellent resources that are available to help you as you make this important hiring decision.
It is likely that many of the candidates that you will be interviewing have a better understanding of social media marketing than you do yourself, this can be both awkward and difficult to navigate. Equipping yourself with the right questions to ask, and knowing how to compare and rate your candidates can help to insure that you get what you're after!
1) This is a great series of recent articles that shed some light on the subject:
2) The Creative Group produced "10 Questions to Ask When Staffing for Social Media" which is a great how-to guide for hiring the right professionals for your business. Click the cover image below to view and/or download the guide.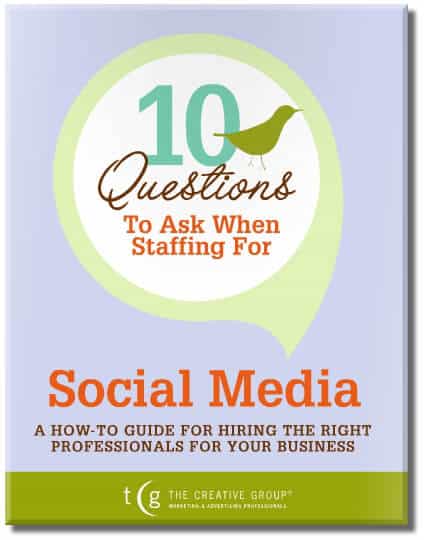 3) David Armano, Senior VP at Edelman Digital wrote Six Ways to Find Social Media Talent for The Harvard Business Review. Be sure to read the comments there as well, they provide some thoughtful insight on the topic.
4) Plenty of small businesses are still struggling with whether or not to outsource social media altogether. I'm a firm opponent to this in most cases, but I do realize that there are certain circumstances and conditions where this might be the best solution. Social Media Group authored a very well thought out template, linked to below in their quote:
"Social Media Group (socialmediagroup.com) has developed this Social Media Request for Proposal (SMRFP) template to assist organizations in selecting a provider of social media professional services. This document is freely available for modifying or adapting for any purpose. The questions listed below should apply to a wide variety of organizations including business-to-consumer, business-to-business, government and non-profit." – Social Media Group – View/Download the SMRFP template (pdf)
While designed to help businesses find suitable external help, I found that the format and questions included were a great foundation for assessing the skills, experience, and understanding of a candidate being considered for an internal position.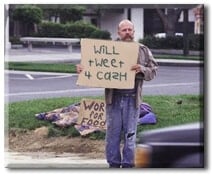 5) Amber Naslund is the Director of Community for Radian6 and she knows a thing or two about social media done right. Amber wrote "Hiring For Social Media: What I'd Look For" to explain her take on what a social media job looks like. I really like her point of view as she explores key attributes, roles, and responsibilities in this article. Again, the comments here shouldn't be missed!
If you are in the market to hire someone to handle social media leadership and responsibilities for your company, I hope that you've found something here today that will help to make this a better experience. I wish you much success in your search! If you have anything to add or want to discuss this further, leave me a comment, they're always welcome here.
Hire me! If you are in the greater Atlanta/North Georgia area and have a need to fill a full time social media/communications/digital marketing/community manager position, feel free to contact me. I am available to talk with companies about the possibilities. Or, if you'd like to speak with me about implementation, coaching, or other social media marketing services that I provide, let's have a meeting!
Thanks to David Pritchard for making me aware of The Creative Group's guide.