…and I love it! I'm already a huge LinkedIn fan, but this goes a long way towards appeasing the hunter of shiny things in me. LinkedIn Maps is an astounding piece of work and it's absolutely stunning to behold…and it has some very practical uses. It's all win in my book.  Watch the short video to find out more:
Perhaps today would be a good day to connect with me on LinkedIn, Click the logo…over there in the sidebar —>
Here's a screen capture of mine: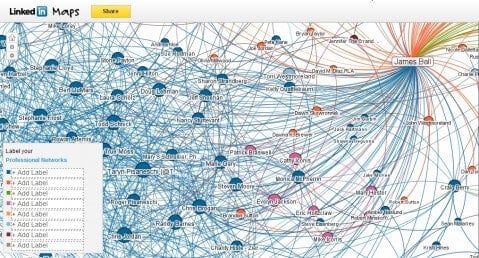 So what are your thoughts? Will visualizing your network in this way help you to organize and better utilize LinkedIn as a networking tool? Let me know what you think in the comment section.